Cosmetic Dentistry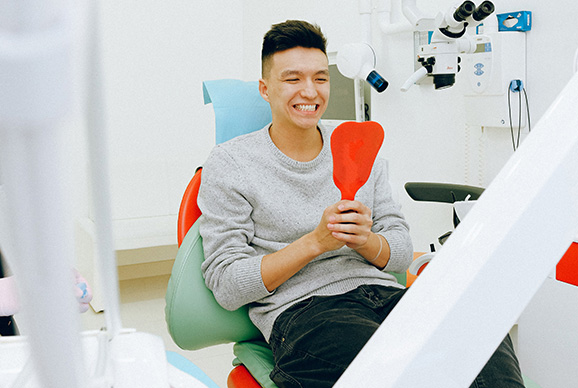 Get The Smile You've Always Wanted
Looking to achieve that perfectly beautiful smile? Learn more about the state-of-the-art Cosmetic Dentistry.
Your smile is one the most noticeable assets that you can flaunt, and so, it is pretty important to ensure that your smile is as pleasant as possible. It is possible through quality Cosmetic Dentistry. This branch of dental and oral health care focuses on the art and science of enhancing the appearance of your teeth, your smile, as well as your overall face.
Using the most modern technology in dentistry, your trusted cosmetic dentist in Bayswater can help you achieve your most beautiful smile ever. Concerns like stained, damaged, crooked, or missing teeth can be easily addressed using the different ways. Here at Dainty Dental Care, we can create a cosmetic dental plan that fits all your cosmetic dental needs.
Our Dental Treatments That Improve Your Smile
Teeth Whitening
Porcelain Veneers
Dental Crowns and Bridges
Orthodontics
The Added Benefits Of Having A More Pleasant Smile
Having a more dazzling smile leads to enhanced self-esteem. You will be able to appreciate yourself more. When you know that you look good, you feel a lot better about yourself. You will have more reasons to smile about. Now, you can easily show off your improved smile without any anxiety or hesitation.
In addition, smiling and laughing more frequently makes your life more enjoyable. Smiling causes the release of endorphins in your brain, which fight stress and promote happiness. As you smile and laugh more, you consistently display a cheerful mood and sociable disposition, which can change the way people perceive you. Studies have shown that people with more beautiful smiles are perceived to be more approachable, more professional, and more trustworthy as compared to those who have some cosmetic dental problems.
Most importantly, achieving your best smile ever makes you more responsible, when it comes to your dental and oral health and encourages you to become more active in taking proper care of your teeth, gums and mouth. It helps to promote habits which can maintain the beauty of your smile and your long-term well-being.
Superb Cosmetic Dentistry In Bayswater
Experience all the perks of having the smile that is perfectly beautiful and healthy. Your trusted Bayswater dentist at Dainty Dental Care can help you achieve the smile that you have always wanted using the state-of-the-art Cosmetic Dentistry in Bayswater. Call us today on (03) 9720 7652 or simply book your appointment online. Here at Dainty Dental Care, your dental and oral health is our main priority.