Fluoride Therapy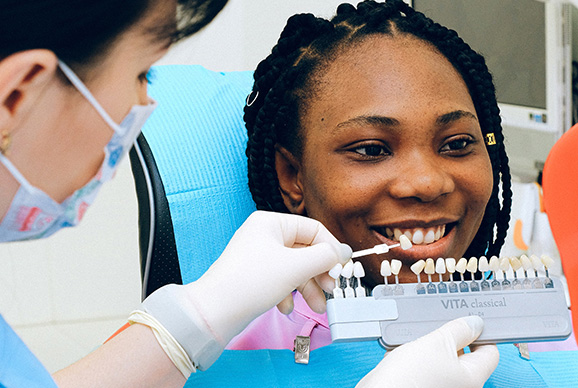 The Benefits Of Fluoride Treatment
Initiates remineralisation – With the application of a controlled concentration of fluoride, your teeth are given a chance to remineralise. They are now provided with the necessary materials to restore and renew the structures which have been damaged over time.
Improved resistance to acids – Also, by undergoing the process of remineralisation, your teeth become more resistant to acid attacks. Therefore, the possibility of developing tooth decay gets significantly reduced.
Neutralise acidity in the oral cavity – After the treatment, fluoride ions stay with the saliva in your mouth. Their presence neutralises the acidity in your mouth and brings it down to a level that does not harm the enamel.
Top-notch Fluoride Treatment In Melbourne
For a safe and effective way of preventing tooth decay, try having Fluoride Treatment in Knox at Dainty Dental Care. This dental treatment is an important part of our comprehensive Preventative Dentistry program. Call us today on (03) 9720 7652 or simply book your appointment with your reliable Bayswater dentist online. Here at Dainty Dental Care, your dental and oral health is our main priority.