Orthodontics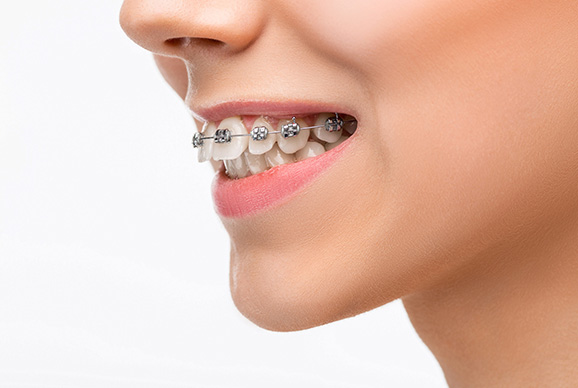 Your smile would not be as pleasant as it should be if you have crooked and irregularly spaced teeth. The beauty of your smile is not just about the brightness of your teeth.
It is also influenced by the physical structure and arrangement of your teeth. Even a stunning set of pearly white teeth looks a bit unpleasant if your teeth are not in a proper position.
It is also important to put your teeth into their correct alignment. This is where your trusted dentist can help you with top-notch Orthodontic treatments.
What Is Orthodontics?
Orthodontics is the field of dentistry that uses various dental procedures to promote the gradual movement of your teeth into their proper places.
This works by having a special dental appliance exert a minimal amount of force to arrange your teeth gently. Here at Dainty Dental Care, there are more ways to straighten your teeth, such as using braces and the innovative Inman Aligner.
The Benefits Of Straight Teeth
Bite, chew, speak more effectively
Less wear and tear on teeth, less stress on your jaw
Teeth and gums are easier to clean
Gum disease can be easily prevented
A more attractive smile
Makes you look a lot younger
Boost self-confidence and capacity to interact with others
High-Quality Orthodontics
Enjoy these tremendous advantages of having straight and properly aligned teeth today. For top-notch Orthodontic treatments and trusted dental care partners, visit our Dainty Dental Care in Bayswater.
We can provide you with a wide range of dental treatments that can give you a smile that you have always wanted. Call us today on (03) 9720 7652 or simply book your appointment online. Here at Dainty Dental Care, your dental and oral health is our main priority.