Preventive Dentistry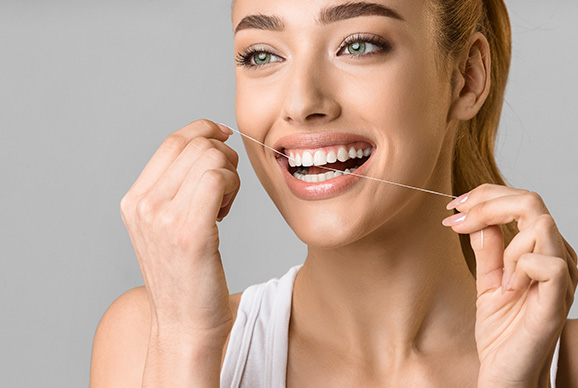 Investing in dental and oral health today ensures strong teeth and healthy smile in the future.
In addition, it paves a way towards a much better quality of life.
Dental and oral health problems are very prevalent these days. Once you get affected by any of the teeth or gums related problems, you might have to experience gum disease, which can cause a lifetime of stress and discomfort. Not to mention, the additional expense brought about by the treatment. You should not disregard the importance of keeping your teeth and gums in perfect condition. Studies have established that oral health is strongly linked to your overall well-being.
Improving Oral Hygiene In Bayswater
To ensure that your teeth and gums are healthy, you must include certain habits, such as regular and proper brushing and flossing, in your daily routine. However, this might not be enough, as you can still miss some areas and let some signs go unnoticed. This is where your trusted Melbourne dentist at Dainty Dental Care can help you. We can provide you with comprehensive Preventative Dentistry which is intended to minimise and eventually eliminate your risks of developing dental and oral health problems. We can help you in your journey towards achieving a better, healthier, and more pleasant smile.
Dental Treatments Under Our Preventative Dentistry Program
Comprehensive Dental Examination
Dental X-rays
Scale and Clean
Prophy Polish
Fluoride Treatment
Effective Preventative Dentistry
Start the journey towards better dental and oral health for yourself and your entire family today. Experience the state-of-the-art Preventative Dentistry at our dental practice in Bayswater and enjoy a much better quality of life. Call us today on (03) 9720 7652 or simply book your appointment with your reliable Bexley dentist online and avail our Preventive Dental Health Clean And Check offer.