Sleep Dentistry For Bayswater, Boronia, And The Knox City Area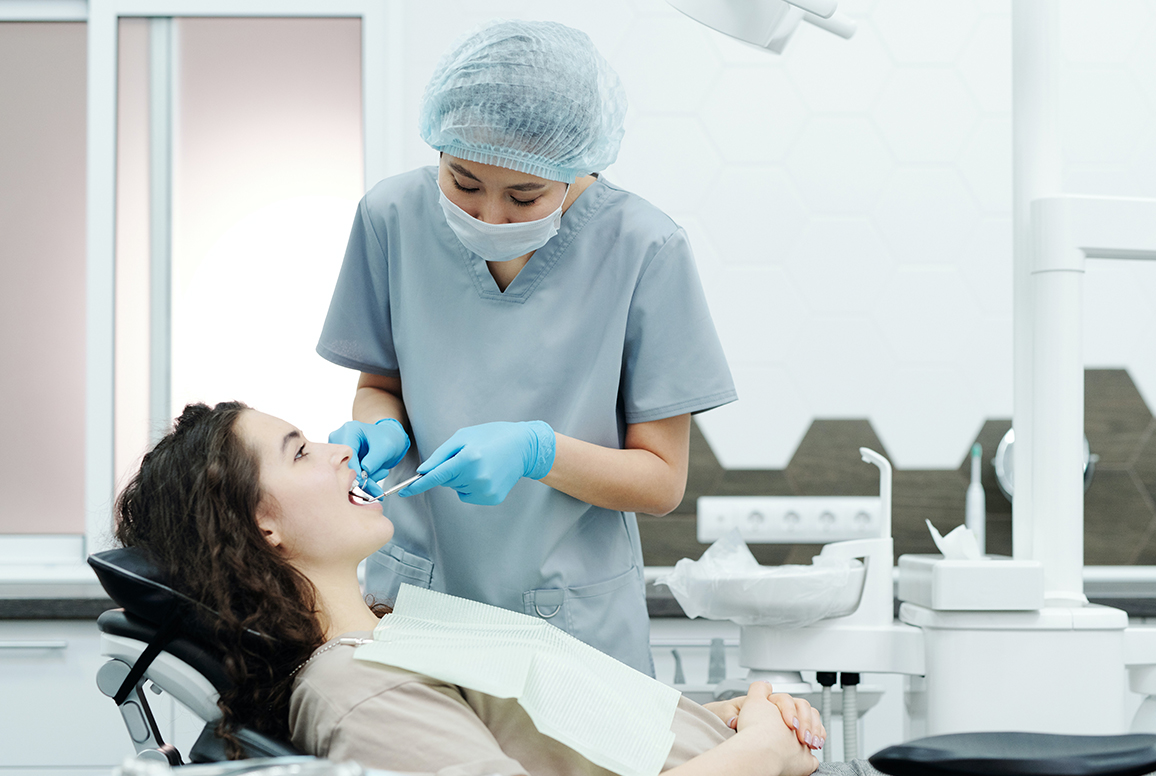 A visit to the dentist can be a nerve-racking experience for many patients. Some people who suffer from dental anxiety even put up with extreme toothache to avoid undergoing dental treatment, often resulting in painful trips to an emergency dentist.
Avoiding your regular dental check-up – or even worse – ignoring toothache or nagging pain in the gums can cause much larger problems in the future. Such behaviour can allow minor issues within the oral cavity to get aggravated and generate the need for much more serious and expensive dental surgery at a later date.
If you suffer from anxiety and avoid trips to the dentist, the team at Dainty Dental Care has the solution. We now offer sleep dentistry to all of our patients in Ferntree Gully, Bayswater, Boronia, Knox, Croydon and more as an option to complement their treatments.
What Is Sleep Dentistry?
Sleep dentistry is a process wherein the person receiving the dental treatment is given an anaesthetic to put them into a sleep-like state. The dentist can perform the procedure while the patients are unconscious, and therefore, unaware of the work being performed on their teeth. This process makes providing treatment to the patient much easier for the dentist as the patient will not move and struggle or have a panic attack during the operation.
Patients can now get all of their dental work completed without the fear or anxiety that they have to endure during a regular visit to the dentist.
At Dainty Dental Care, we understand that the thought of undergoing dental treatment can make some of our patients extremely uncomfortable, and so, we have introduced sleep dentistry as an option with all of our major dental Implants services.
The procedure to induce an unconscious state is performed with IV sedation. Our sedationist is specially trained in sleep dentistry. It all takes place in a familiar and comfortable dental setting at our clinic located at Mountain Highway in Bayswater. Within an hour of the procedure, after any dental work has been performed, most patients are fine to leave the clinic on their own to show the world their whiter and brighter smiles.
What Are The Benefits?
Anxiety Removal – As the patients sleep soundly during the dental procedure, they are completely unaware of the sights, odours and sounds surrounding them. It alleviates the fear, anxiety and discomfort and negates the possibility of them having a panic attack during the procedure.
Comfort and Safety – Patients are relieved of the discomfort associated with long and complex dental procedures. Nobody likes to keep his or her mouth open without swallowing for hours on end. We don't either! Sleep dentistry allows longer dental operations to be completed quickly and easily with minimal discomfort to the patient.
Time Effectiveness – Under anaesthetic, patients can undergo several or all the necessary dental treatments they require in a single session. They don't even have to endure any pain as they are not in a conscious state! This can be done instead of multiple arduous sessions that are often required for multiple treatments.
Dental work on a sedated patient can also often be performed faster than on a conscious patient as the client will not be wriggling around or moving due to the discomfort felt during the session.
Which Procedures Can Be Performed Utilising The Sleep Dentistry?
The main dental procedures that are performed on patients who are under the influence of anaesthetic are listed below. However, this list is not exhaustive and other dental operations may be performed on unconscious patients. If you would like to know more, please get in contact with one of our friendly staff members at Dainty Dental Care in Bayswater.
General dental procedures are inclusive of but not restricted to the following:
Fillings
Scale and Clean
Extractions
Wisdom Teeth Removal
Dental Implant Placement
Root Canal Therapy
You can read more about the history, benefits and the various types of sleep dentistry which are currently in use in Melbourne here.
So, if you're looking for sleep dentistry services near you in Melbourne's south east, contact the team at Dainty Dental Care in Bayswater on (03) 9720 7652.