Sports Mouthguards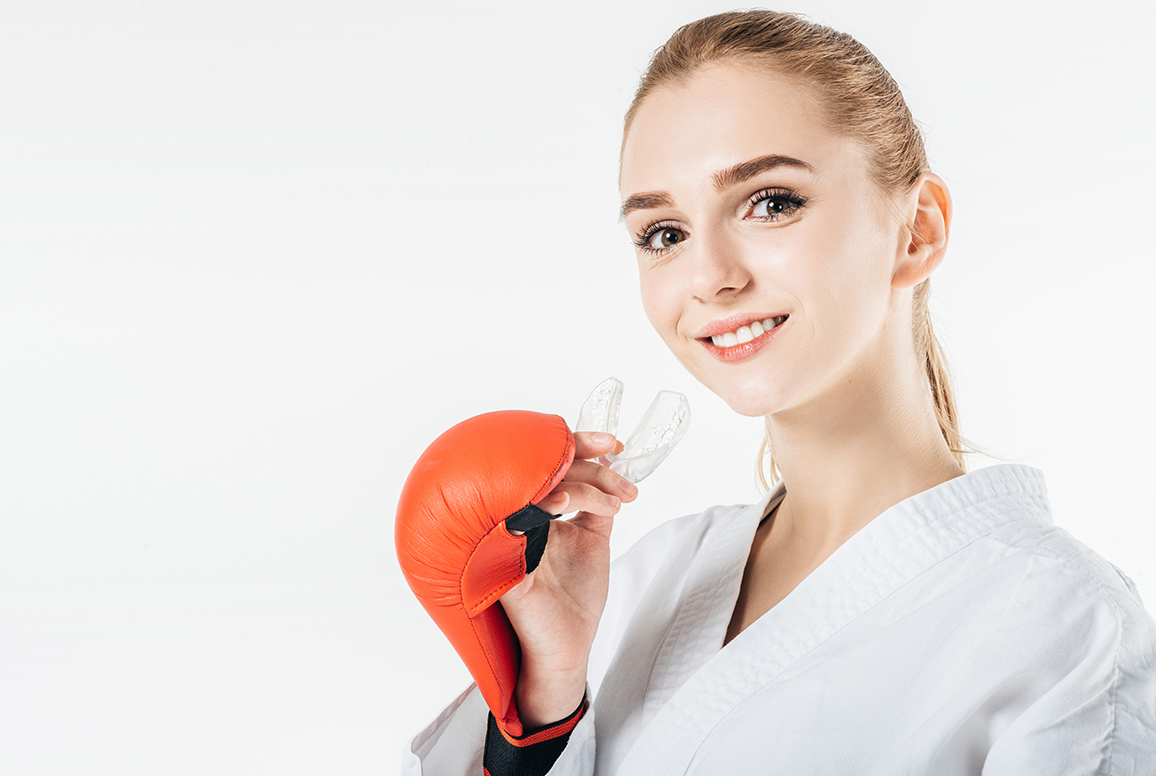 Protect yourself from sports-related dental and orofacial injuries.
Wear high-quality custom-fitted mouthguards.
Sports and other recreational activities help you maintain a healthy lifestyle. But, getting an injury is a huge possibility when you participate in these activities. Sports-related accidents are one of the most common causes of orofacial and dental injuries. Athletes are very prone to suffering from damage on their teeth, gums, and mouth.
On a positive note, these types of injuries are easily preventable. Wearing a high-quality mouthguard reduces the risk of getting injured significantly. Mouthguards are protective devices that cover your teeth and gums to prevent damage. It is highly recommended that athletes of all ages should wear mouthguards.
Why Choose A Custom-Made Mouthguard?
There are a number of options when it comes to choosing your mouthguard. Among all these options, experts suggest wearing custom-made mouthguards, as these are considered to provide the best protection for your teeth, gums, lips, and jaw. Because of its tight fit, your custom-fitted mouthguard gives you the necessary shock absorption, and it is also very comfortable to wear. The superior comfort improves your confidence and performance. Also, custom mouthguards do not limit your ability to breathe, swallow, and speak.
Get A Custom-Made Sports Mouth Guard In Bayswater
Keep yourself and your kids protected from sports-related dental and orofacial injuries so that you and your family can enjoy to the fullest. Here at Dainty Dental Care, your reliable Knox dentist can create a top-notch custom-fitted mouthguard for you and your children. Call us today on (03) 9720 7652 or simply book your appointment online. Here at Dainty Dental Care, your dental and oral health is our main priority.