Denture Repair And Relines – Boronia And Bayswater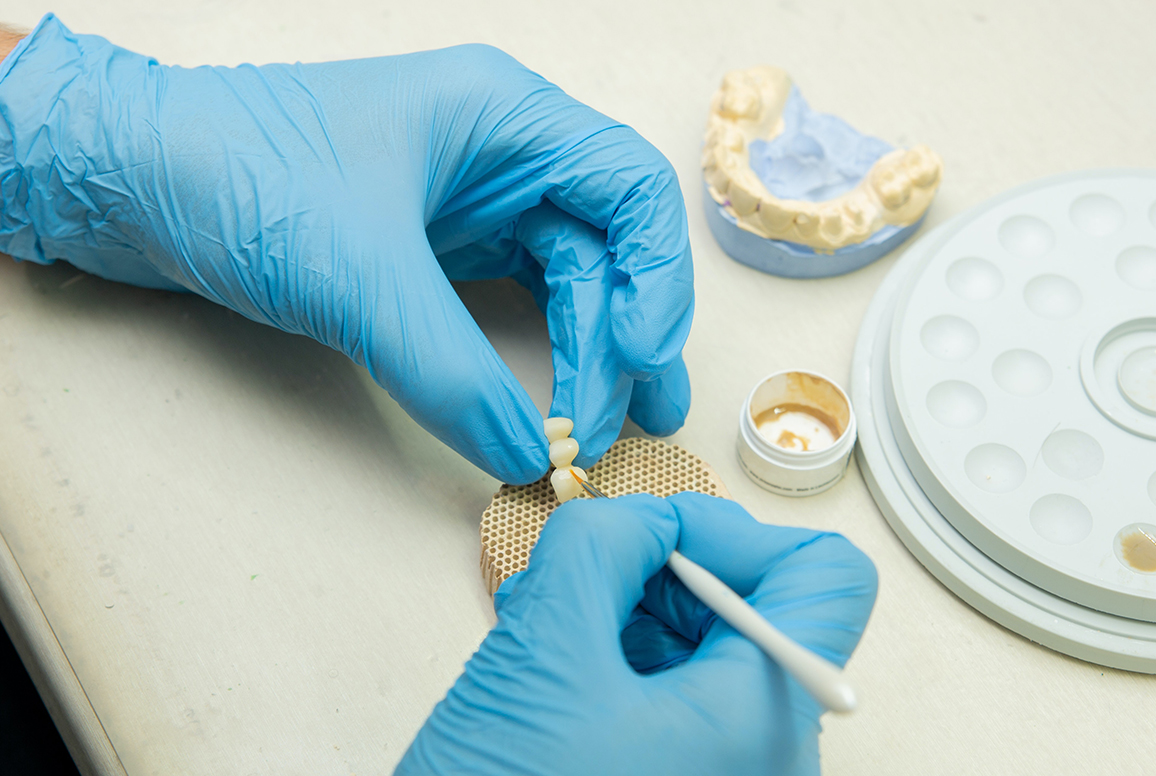 Melbourne's Denture Repair Experts
Do you have problems with broken, cracked, or loose dentures?
Don't fret. Your trusty Melbourne dentist at Dainty Dental Care has you covered! With clinics in Boronia and Bayswater, we have been providing denture repairs to patients from surrounding suburbs like Knox, Ferntree Gully, Croydon, Boronia, Bayswater and more for years and have established a reputation of excellence and professionalism.
Repairing Dentures
Dentures are made of the finest quality and long-lasting materials. With proper care and regular dental check-ups, they can endure for a long time. However, there can be some circumstances in which dental emergencies might happen resulting in your dentures getting damaged or coming loose. In these situations, your dentures will need to be repaired to be restored to their original and perfect state. Our excellent services for denture fitment and repair are renowned throughout Melbourne. Don't take a risk by visiting less skilled or less experienced dentists
Relining Dentures
In some instances, your dentures become loose which can result in extreme discomfort, a weaker bite, as well as tooth and gum damage. Changes in the fit of your dentures can be required in the following circumstances:
Weight loss
Tooth loss
Bone loss in the jaw area
Certain diseases, and
Aging
Poor fit of your dentures is a problem that not only affects how you eat and how you speak but also your level of self-confidence. Therefore, this problem should be addressed immediately.
Other Services
As a full-service dental clinic, we offer an extensive range of treatments and procedures in addition to denture repairs. Our treatments include:
Dental implants
Dental crowns and bridges
Sleep dentistry
Teeth whitening
Dental check-up
Veneers
Quality Denture Repairs And Relines
Here at Dainty Dental Care, we not only provide you with highly innovative Ultra Suction Dentures but can also repair and reline your dentures whenever the need arises. We are also a dentist open on weekends, which means that there's more time available for you to visit one of our specialists and look after your dental health properly. For expert Denture Repairs and Relines in Melbourne, call us on (03) 9720 7652 or simply book your appointment online. Here at Dainty Dental Care, your dental and oral health is our main priority.